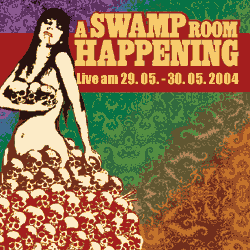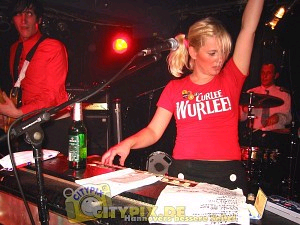 It was KING ARMIN's gig before last gig. We spent nearly three beautiful years with him and wish him lots of love and fun in his new life!!!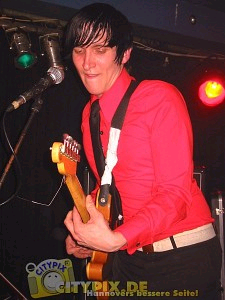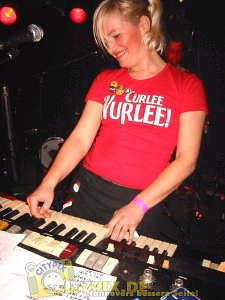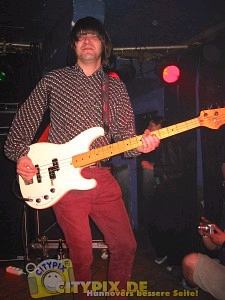 GERI JEEBIE was kinda forced to have his first gig on bass there, but what for a performance! He really managed an ultra cool show, although we had not practiced even once with that line-up, waooo!!!
That gig at the Swamp Room Happening was really great, with stage-diving by the audience, unforgettable time spent with The Montesas, ultra nice bands (special hello/thanks to Mutzhi Mambo, Speedball Jr. and Mandra Gora!) and very friendly organisers.

LINE-UP ON SAT 29.5.2003
Live bands from 8 PM until 5 AM!!!

DOUBLE CROSS
SPEEDBALL JR.
MUTZHI MAMBO
PRIMITIVEMEN
MONTESAS
CURLEE WURLEE!
MANDRA GORA LIGHTSHOW SOCIETY
ORANGE SUNSHINE
BOOMHAUER
SUPERPUSSY PLAYS GUITAR
CRASHING DREAMS
UGH

Goldener Salon: Electro Lounge Feat:
MÄKKELÄ'S TRASH LOUNGE
WOLFGANG SEIDEL
CARSTEN VOLLMER