The tour started on March 28th in Hype City n°1 Solingen and drove us to Spain over the dreamily southern part of France. These are the first pictures we got (click them to see the big ones). Come back as soon as this page is updated and see our friends (Axel, Denis, Yannick, Godzillas, Butterfly Joseph, Sylvie, all the Céciles, Thierry DJ Kawanga, Stéphane, Davidoff, Neil's Children, we think of you!!!)... some great takes of some of the wonderful people we met down in the south of Europe... not the fascist wankers who like to vote for human right destitution these days, but real heartful girls and guys. And of course pictures of your fave all-star band! Eleven days of rockstarring, love and passion!!!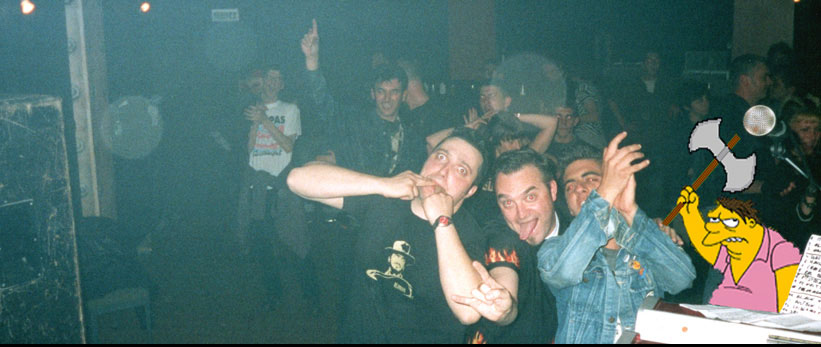 Not of this Earth, fans and other Montpellier people we love (like e.g. Thierry in the background) March 30th @ Subsonic, Montpellier. And a fantastic surf band by the way: On tour over here in Germany at the end of September 2002! Don't forget their name: NOT OF THIS EARTH AND HIS FAMOUS BOOBOOS!!!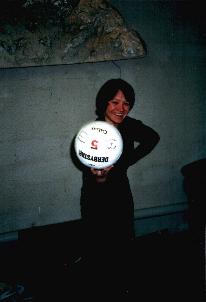 Frauke in the club flat, shows off, as usual.. 30th April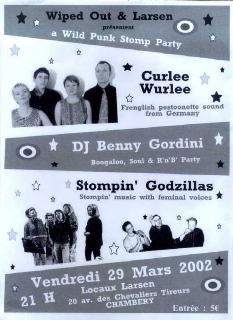 Poster, Chambéry on March 29th, great gig at the headquarters of LARSEN / WIPED OUT. With an ultra-sweet show of THE GODZILLAS! In the French Alps, 800 km after the Solingen gig and 400 km before Montpellier, all our friends of the mountains were there, even Luc and Silvana who had come down from Paris.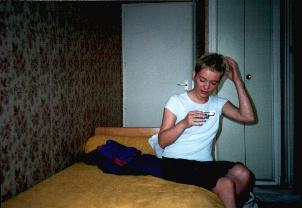 April 30th, Cécile wakes up in a hotel (funny story about that one...) after the Chambéry gig and before hitting Axel of the Slow Slushy Boys at a ping pong game.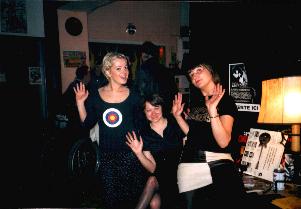 At the great Subsonic, where the best bands on earth played and an ultra nice and pretty girl called Sylvie (instigator of that cool SUBSONIC and Lola Product label boss!) let us party: that's our small tiny record booth with club goddess Sylvie in person, the coolest French girl we ever met!!! (left to right: Cécile, Frauke, Sylvie, Curlee Wurlee records) Marc made a live recording of the gig, as he does with all the bands playing there. And they are fighting against the "nazimeter"!!!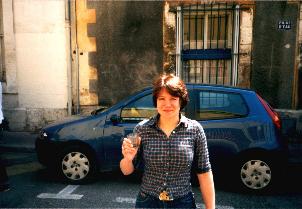 Next morning, Frauke drinks her coffee. She wears a sexy Curly Wurly belt. She's so relax! That's Serial Frauke!!! (background car: not the Curlee Wurlee capitalist tour bus!)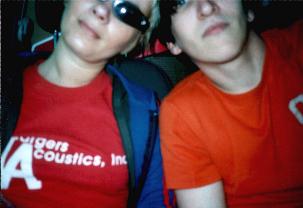 Curlee Oasees on tour.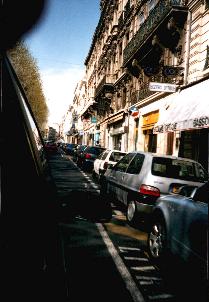 L** M*** A* A**** A cultural trip through Béziers, on the way to Spain over Capestang to Cécile's pacifist anti-marseillaise beloved Grand-Father.

Flyer, Barcelona on March 31st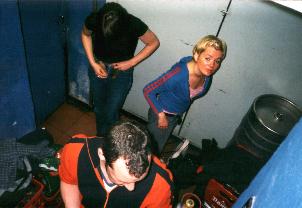 In the pseudo-backstage room at the Sala Magic in Barcelona, short before the gig around 01:00 AM. No snow yet.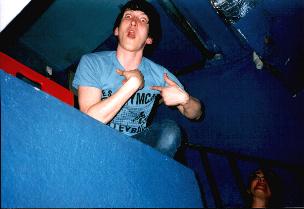 This guy is not really clear with himself.

On stage at the Magic in Barcelona... beginning of the gig... before the guys of Neils Children in the audience start to really get mad...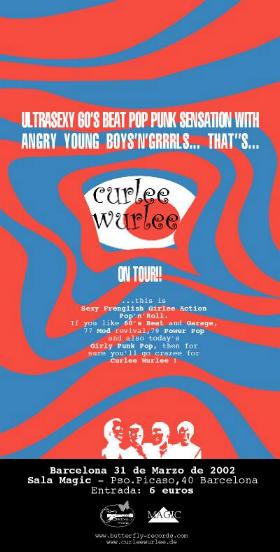 Poster, Barcelona on March 31st. Joseph of Butterfly Records let print 2000 flyers and 500 of these beautiful posters...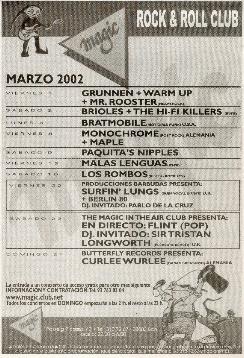 Program March 2002 @ Magic, Barcelona.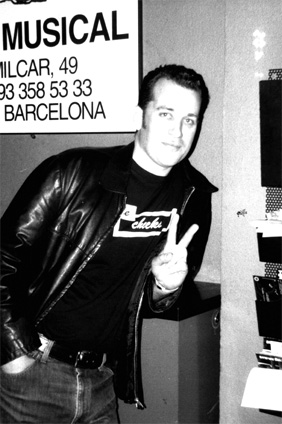 Joseph, super kind label boss of Butterfly Records.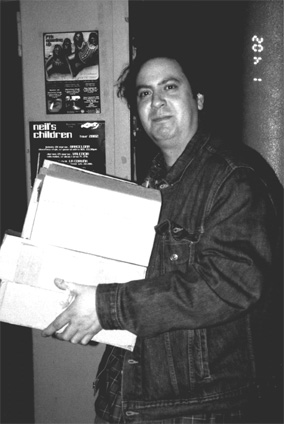 A friend of Joseph.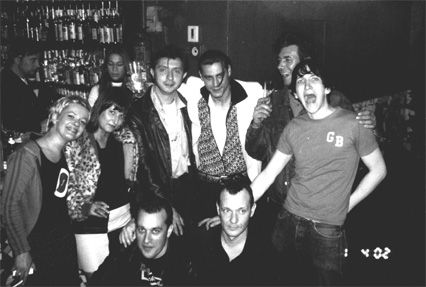 Joseph with Curlee Wurlee! (Frauke shots the picture) and the whole Subsonic crew who'd especially come from Montpellier.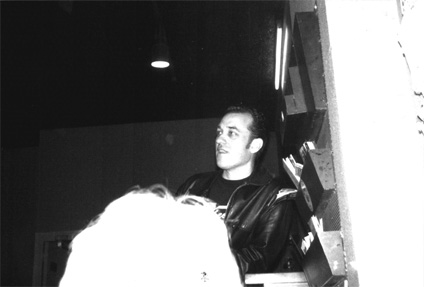 Joseph.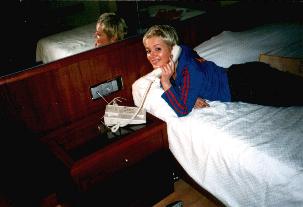 After the Barcelona gig, at around 08:00 AM. Fit enough to order a luxury breakfast!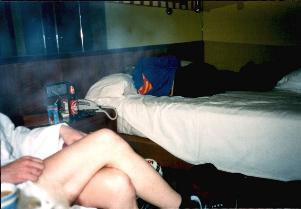 Barca: King Porno enjoys showing his long thin legs to the camera and Cécile has finally felt asleep. It is 08:30 AM.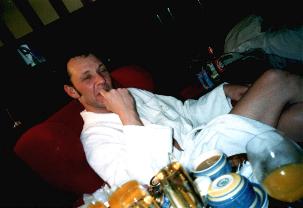 Breakfast has arrived. It is 08:45 AM. King Cokes makes the picture, King Porno enjoys it.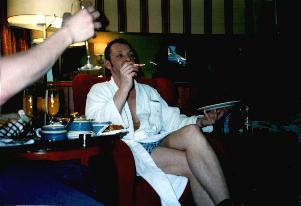 It is now 08:46 AM. Prost.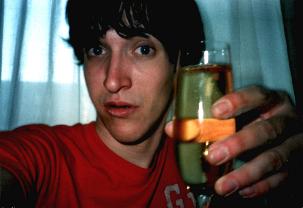 09:47 AM: Prost part II.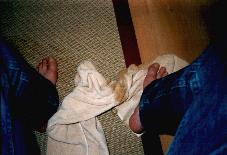 09:48 AM: Prost part III (that's coffee). From now on up to 10:50 AM, all the pictures are censured. We have no influence on that censure. These fotos are forbidden in the web and subject to immediate delete.

That's enough: 10:51 AM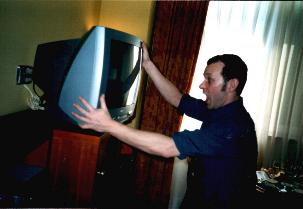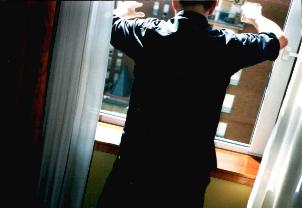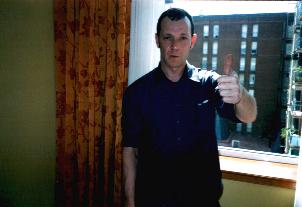 That was really enough. Now: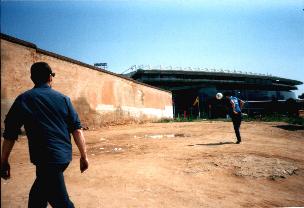 ...the boys: headball at Camp Nou
Armin and his old friend Jaume in Geronna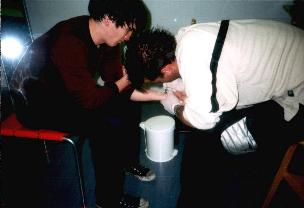 Mike lets make a new tatoo. Smart, mod, sexy in Figueres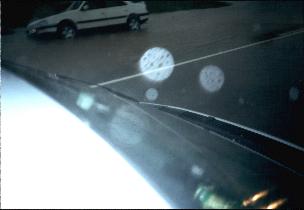 ...because the girls are sick and it is raining too much outside.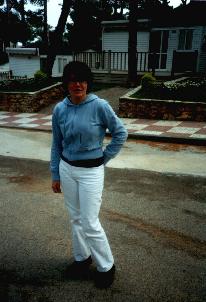 This is Frauke after beeing sick - so to say fit again for new serial adventures!
Armin is sometimes weird!!! (two minutes after Frauke's picture)
Fortunately, Cécile is always (always!) happy... hey? (Viva la Crema Catalana!)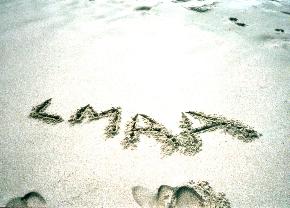 That's the clue.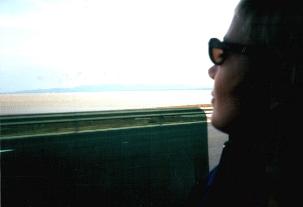 ---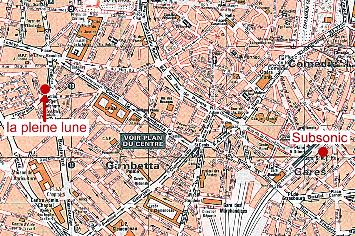 Montpellier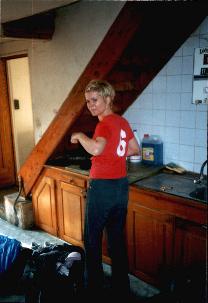 Early morning after the best gig on earth! Montpellier again: 4th April.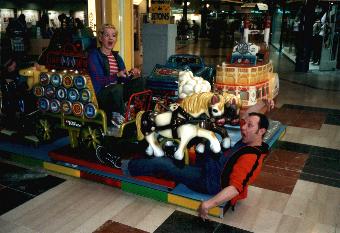 6th April after the Périgueux gig (terrible wonderful show-off town which lets emo sea-German play and be unfriendly to omo-sexysensationpoparollers), before Aurillac. The band was thursty.
MORE TOUR-PICTURES SOON!