Cologne (D) and Strasbourg (F)
October 20th and 21st, 2004

Cologne @ the Tsunami Bar (We're infinitely sorry about the name of the club. They might have changed it by now), Strasbourg @ the Molodoi. We were hosted in Cologne by Frank who's a pretty nice guy and in Strasbourg by Laurent Looksmart who's a super nice guy too! We played at the Tsunami together with the great Italian trashy girl duo Motorama. You'll find the Tsunami pictures here:

On the next day in Strasbourg with a fabulous hangover, it was the boys of Protoglam who opened the show and the night was really funny. The party atmosphere is not very obvious on the pictures but it was really funny indeed (tape takes available!...) (thanks to Lionel for sending the pictures) Gosh! Someone removed the other pictures!...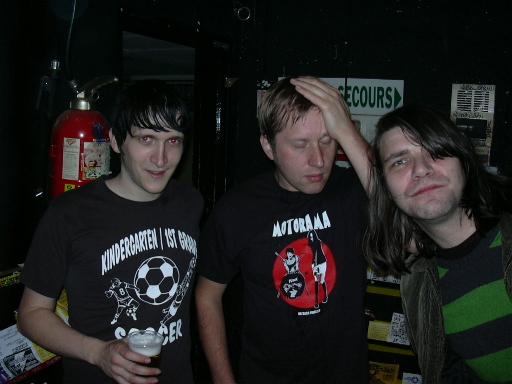 Back to the PICTURES MENU



You're at www.curleewurlee.com