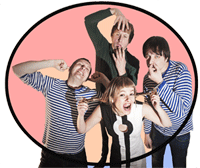 Very rare updates...

- Dangerous Machine (Out beginning of 2010 on Fuzz Overdose Records, Greece)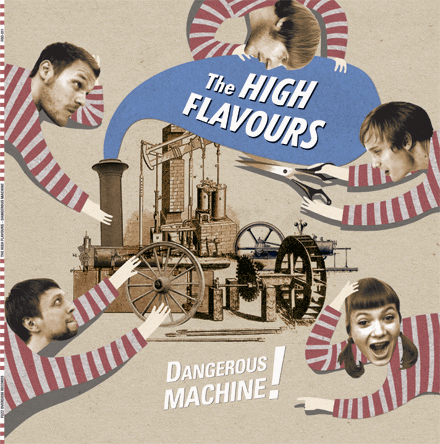 - Come on 69 (Out beginning of 2010 on Green Cookie Records, Greece)
SPEEDBALL JR - For the broad minded (Out 2007 on Green Cookie Records, Greece)
-


- Click here to listen to the sexy CW!WebRadio:



Non-stop music from 1959 up to now!!! 163 hits as of today, around six hours of program!
- The

Web Radio is hosted by Nono le Hool et PROPAGANDE, the Free PUNK Server:


- We enjoy

- The NOVA EXPRESS Long Player is out on August 22nd. 28 musicians incl. 7 different singers (and your favourite Pestoonette) for South American rhythms only! No r'n'r guaranteed, samples available here (try e.g. "im club"...)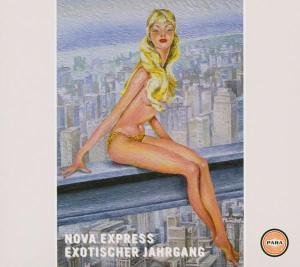 - Don't miss the incredible SUMMER SAFARI - The 5th adventure Germany's biggest 60s Weekender * Ska * Soul * Beat * Garage * Surf * Rock'n'Roll * on August 26th and 27th!!!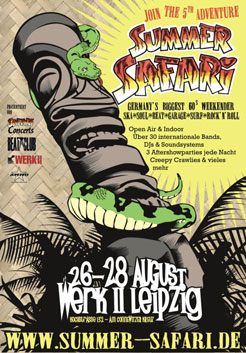 - PIERRE MUSY Brand new in the web, this is Cécile's kinda twin brother. Achtung: no r'n'r. What I personally particularly love is the music out of the animal documentary film JARVIS sample here (or click "documentaires")
- OUT NOW! The new, 8th album of the indestructible Slow Slushy Boys! In 10" format: "Love & Affection" on smart label B-SOUL! Absolutely amazing: Soul, R'n'B, Funky Soul, Blue eyed Soul, lots of fantastic originals and original covers. The whole staff is gorgeous, Teen Axel equal to himself and in the meantime, Denis has developed a voice which would make Paul Weller sound like a love cat. We love it at the Curlee Wurlee! headquarters!!! And look at that great psychedelic yellow-submarine-67-styled cover art by little Lou…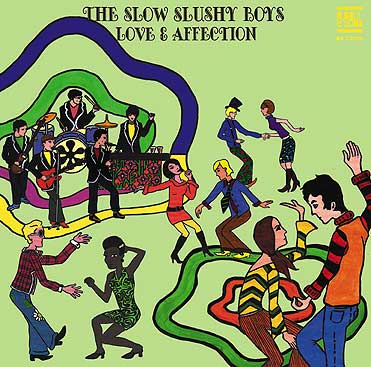 You can order it at SOUNDFLAT mail order
- The Monocaines have their first EP released on COPASEdisques. Finest soul pop from Hamburg with two original compositions and two fantastic covers ("Time won't let me" and "Non-Sop dancing")! If you like them (I'm sure you will!), order the new LARSEN fanzine too, since there is one song on the split EP, as well as a report.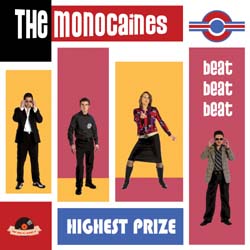 You can order it directly from the label at COPASETIC or SOUNDFLAT mail order
- SWAMP ROOM Happening 2005 this year featuring THE TELEVISION PERSONALITIES, URLAUB IN POLEN, THE SHINY GNOMES, MANDRA GORA LIGHTSHOW SOCIETY, THE EMBROOKS, COLOUR HAZE, THE RIPPERS, TEENAGE MUSIC INTERNATIONAL, THE STAGGERS, DIGGER & THE PUSSYCATS, THE SPLASDOWNS, THEE FLANDERS, VAN HELSINGS, NIGHTINGALES, HYPNOS 69, CHERRY OVERDRIVE, ER FRANCE, MONOCAINES, BURNT NOODLE, DAVOLINAS, ENOJADO, SURF ME UP SCOTTY, MAZUR, 4 HERTZ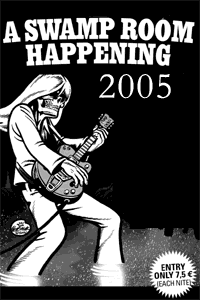 - The brand new Hara-Kee-Rees LP: its name is "2" and it really kicks asses, believe me. Just remember their debut LP last year!!! Forget Seattle and Stockholm, and rush to your next favourite record dealer!!!!! If The Sonics had met The Hives, but with their own inventions... a must have!
(incl. members of King Khan, Curlee Wurlee!, The Astronauts, etc.)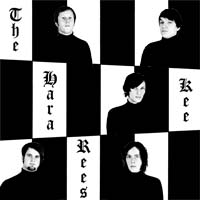 - (Aug 2004) New Muffs Long Player "Really Really Happy" out now (10th August 2004)! Yoohoo!!!
- (Spring 2004) Teen Axel Soul Arkestra: We just received the new Teen Axel Soul Arkestra featuring his dad, as usual, and for the first time his little sister Lou. With a great Gainsbourg cover song "dents de lait, dents de loup"! A real a**kickin' dancing hit!!! On label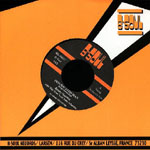 You can order it from "a href="http://www.soundflat.com">Soundflat Mailorder
- (Winter 2003-2004) B-Soul. Get it before it sells out! For example there: Soundflat Mailorder
- Slow Slushy Boys : Also the new Slow Slushy Boys (on B-Soul too!) is another must have!
PAST SHOWS
- XIIIth edition of the FESTIVAL BEAT in Piacenza (Pianello) from June 17th to 19th!!!

- January 14th, 2005: The super special eR fRANCE for the first time ever with band (surprise members, surrounding sound). Where? FFT Düsseldorf. Don't pass that - the must be seen January gig - if not of the year!!!

- November 27th, 2004: This is ass bomb Bratseth's last gig ever at the AK47 together with the SuperPopPunkers Sonic Dolls for the first time back since ages, and Streepunk Oiro at the AK47 in Düsseldorf.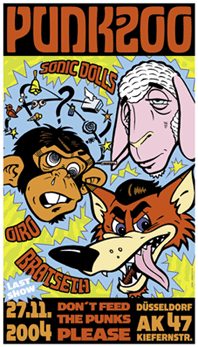 The Frantic V: Our Greek friends, European football kings and fabulous 60's surfers The Frantic V are on German tour in October:
Saturday, October 23rd: Atomic Café, Munich
Sunday, October 24th: Silo 1, Töging
Tuesday, October 26th: Theater Cafe, Jena
Wednesday, October 27th: Johannisklause, Saalfeld
Thursday, October 28th: Lauschangriff?, Berlin
Friday, October 29th: Wild at Heart, Berlin
Saturday, October 30th: Bei chez Heinz, Hannover


You're at www.curleewurlee.com